With only ten more days until the grand election, it's time for our equally grand finale of the Obama Check. Chancellor Angela Merkel of the Christian Democrats (CDU) will have the honor of being the final checkee.  As a fellow head of government, Merkel deals with Barack Obama on a regular basis. Did those interactions leave a mark on the German Chancellor? Find out after the break and see the final score of our series.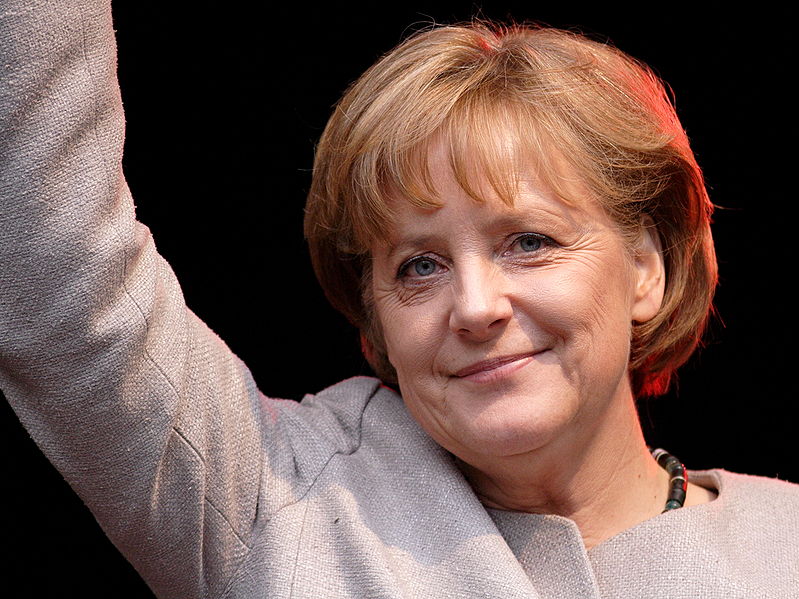 As always, candidates will be checked in five categories; read the criteria here.
From rags to riches: Merkel was born in Hamburg, but moved to East Germany in her early childhood, when her father, a priest, was offered a job there. He occupied a leadership position within the church, but his wife wasn't allowed to work as teacher and stayed at home to raise Merkel and her two siblings. After studying physics and working at the German Academy of Science, Merkel joined the reformist GDR government after the Wende and later became a minister under Helmut Kohl and eventually CDU chairwoman and Chancellor. While raised by academic and well-off parents, the extra hardship of having to grow up in the Zone and then making it in the Alphamale-dominated CDU give Merkel a well-deserved one and a half Obamas.

Diversity:  Merkel can only score with her gender here, a half Obama.

Vitality:  She is in her second marriage and has no children. A witness says he saw her take a swim, but no photographic evidence has emerged. A half Obama.

Web 2.0:  Neat website, 16,816 Facebook supporters (more than twice as much as her SPD opponent) and a sophisticated social network that allows grass-roots organizing. She did regular video podcasts during her tenure as Chancellor and has no Twitter account.  Near perfection, two Obamas.

Policies: Merkel supported the stimulus package passed at the start of the year, supports the current Afghanistan mission and has been ambiguous about admitting Guantanamo detainees. She wants moderate tax breaks for most Germans and no tax increase for top earners. One Obama

Total:

With the candidates of the five major parties now tested, let's take a look at the final score:
5th Place: Guido Westerwelle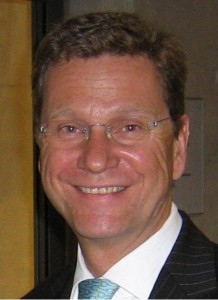 4th Place: Oskar Lafontaine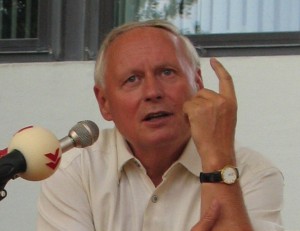 3rd Place: Renate Künast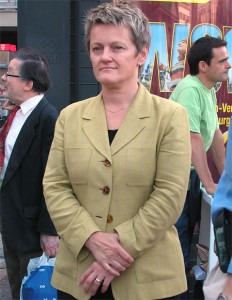 2nd Place: Frank Walter Steinmeier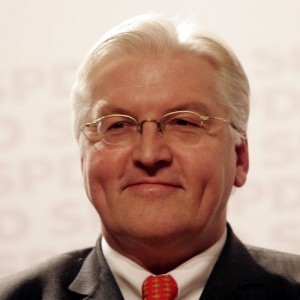 2nd Place: Angela Merkel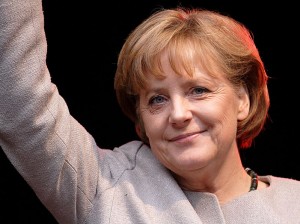 When there's a tie at the Olympics, both contestants get a gold medal. No such easy cop-outs here! Sorry, Angie and Frank, but there's only one Obama and you're both not even close.