Welcome to the second instalment of the Obama Check, where we test German politicians' Obamaness. In our inaugural edition we checked Guido Westerwelle, today it's Oskar Lafontaine's turn. The chairman of the Left Party will be rated in five categories, you can read the criteria here.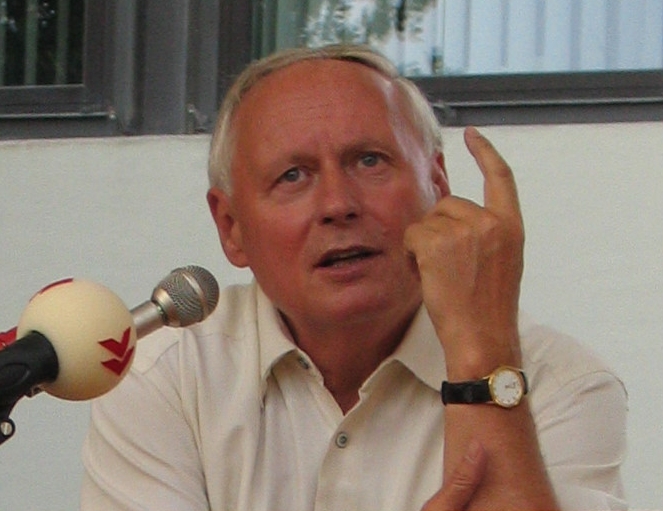 From rags to riches: Lafontaine was born in Saarlouis to a baker and a secretary; his father died in World War II. His mother, who raised him and his twin brother alone, sent Lafontaine to a Catholic boarding school where he got his Abitur. One and a half Obama.

Diversity: Nothing sets him apart from the typical German. But at least he has a French surname and since the Saarland is practically a part of France, he gets a half Obama.

Vitality: Lafontaine is 65 and that's how he looks. He's in his third marriage with a total of two children. He sustained life-threatening injuries in an 1990 assassination attempt but quickly returned to politics, so for perseverance he gets one Obama.

Web 2.0: Lafontaine has a simple website that mainly caters to voters in the Saarland and not the federal level, no Twitter account and a Facebook page without content. A half Obama.

Policies: Lafontaine advocates a much stronger stimulus package than the one passed by the German government, a tax of 80% for the top income bracket and, diverging slightly from Obama, wants to nationalize all banks and overthrow capitalism. He also wants German troops to completely withdraw from Afghanistan and has not voiced an opinion on Guantanamo inmates. Zero Obamas.
Total:

With three and a half Obamas, Lafontaine did only marginally better than Westerwelle. Obviously we haven't found the German Obama just yet. Will we next week? Check back then!