William R. Timken is leaving with style. In a classy interview with "Welt am Sonntag", the outgoing U.S. Ambassador to Germany shares his opinion on the incoming administration.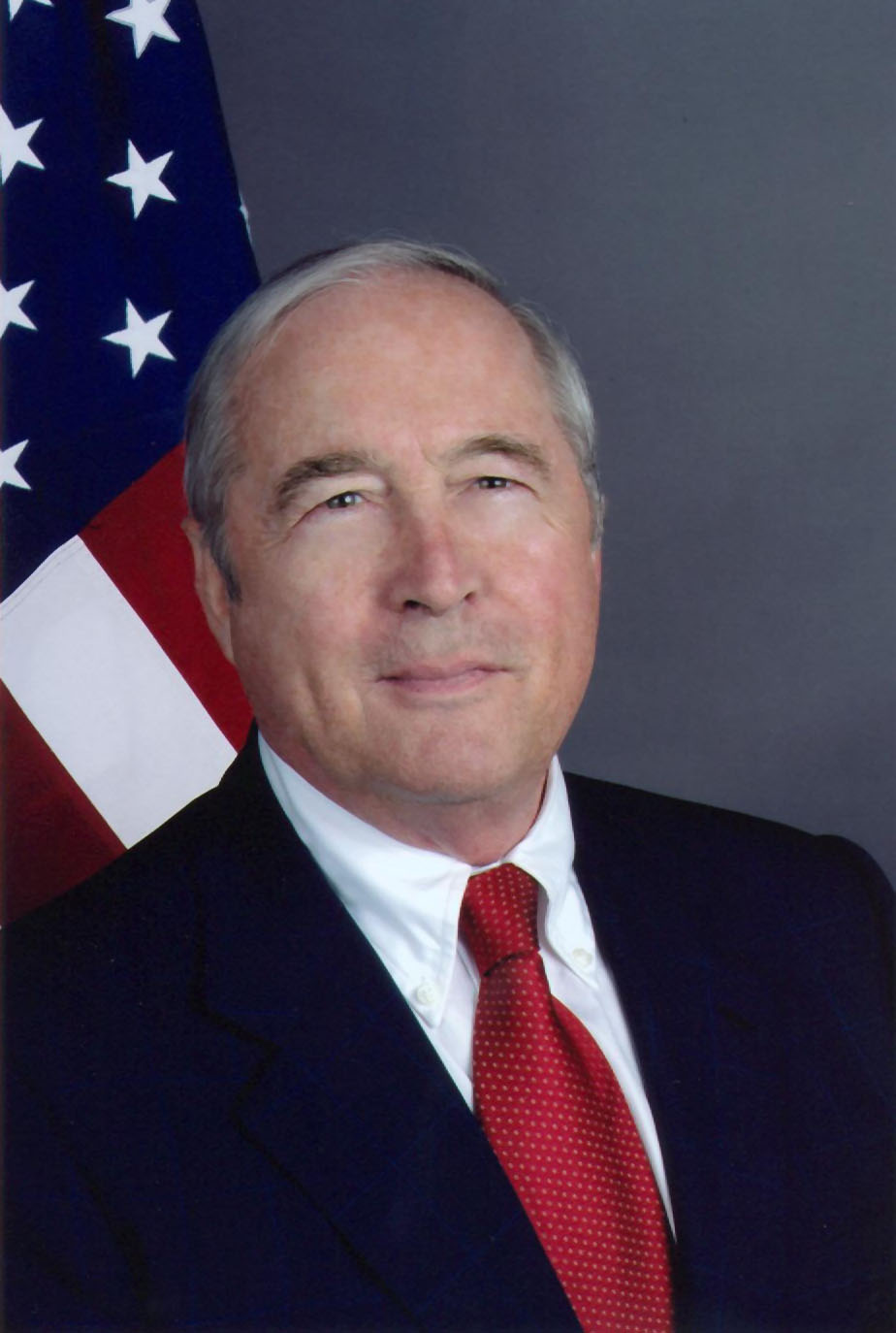 Last week, the transition team announced that all politically-appointed ambassadors must vacate their post by January 20. Timken is totally cool with that. And the Ohioan businessman turned diplomat has some friendly words to say about his future Commander-in-Chief. He called Obama's speech at Berlin's victory column a "giant show", which I'm sure is a compliment. Timken is even intimately familiar with the President-elect's biography and appreciates his honesty: "That Obama so unabashedly admitted his drug usage is astounding. It would be more desirable if he and his wife were vanguards in the fight against drugs. Someone who has the top job in country should be a moral role model."
But Timken, who according to malicious rumors got his job by raising $300,000 for the 2004 Bush campaign (earning him "Super Ranger"-status), is still rolling. He's showing fond concern for Secretary of State-designate Hillary Clinton's wellbeing, saying that her husband needs to be "thoroughly checked. A lot of tricky questions are probably coming his way."
Nevertheless, he feels the obligation to say at least a few nice words about his current boss, pointing out Bush's accomplishments in Africa, his successful fight against terror and the fact that Angela Merkel installed a video conference system specifically for her groping buddy George W.
What will she do with it now that Bush leaves office? Tapmag has a suggestion: Call up William Timken in Ohio!