Desperate times call for desperate measures, apparently. That is what the Liberal Party, the New Democratic Party and the Bloc Québécois seem to believe. Out of nowhere, Canada is on its way to a coalition government – a constellation not seen since WWI. And there's drama, too!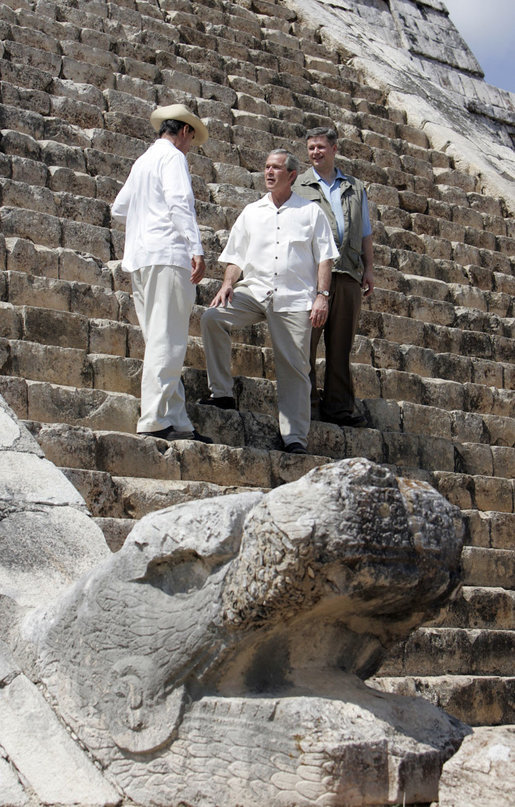 It all seemed settled just a few weeks ago. On October 14, Stephen Harper's Conservative Party emerged strengthened from an early election. Harper had been Prime Minister since 2006, leading a minority government, something that is not unusual in Canada. Last month's vote gave the Conservatives a net plus of 19 seats in the House of Commons but it was still short of a majority. The Liberals had their worst showing in a generation, with Leader Stéphane Dion announcing his intention to step down after a party convention next May. His wannabe-successors were already lining up.
But then last Thursday the Harper government introduced several controversial proposals. The new laws would eliminate public financing of campaigns and the right of public-sector workers to strike. What the proposals do not offer is any economic stimulus for the Canadian economy, which is in a recession. The opposition was up in arms and over the weekend began negotiations to form the coalition. Harper tried to backtrack by withdrawing the public financing and strike proposals, but to no avail. Last night, the opposition presented their agreement, with Liberals getting 18 Cabinet seats and the NDP 6. The Bloc would agree to support the government for at least 18 months. Dion would serve as interim Prime Minister until his party chooses a new leader in May. A C$30 billion stimulus bill will be on the top of their agenda.
But getting there is going to be tricky, to say the least. Harper has denounced the inclusion of the separatist Bloc and called the coalition agreement an "undemocratic seizure of power", which sounds kind of strange to European ears. His office somehow got its hands on a conference call among NDP leaders and released it to the media, alleging the NDP had conspired with the Bloc to bring down the government for a long time.
Harper intends to do everything possible to stay in power, starting with trying to prorogue, or suspend, parliament to prevent a vote of non-confidence to proceed next Monday. Governor General Michaëlle Jean, as representative of Canada's head of state Queen Elizabeth II, has the authority to stop this vote. By custom, she usually follows the advice of the Prime Minister, who is counting on her to do just that. If she doesn't prorogue parliament, Harper would advice her to call early elections after his expected defeat in the confidence vote. The opposition leaders have preemptively sent Jean a letter stating that they are willing and able to form a stable government.
If the opposition were successful, it would be the nation's first coalition government since 1917, when WWI conscription threatened to bring down the government of Robert Borden. Jean cut short a trip to Europe and is returning to Canada, where she might preside over the worst constitutional crisis since the King-Byng Affair.
The whole affair has all the ingrediences that make a blockbuster. O.K., maybe not a thrilling Hollywood blockbuster but probably more than enough drama for irenic Canadians.
Update Dec 4: Jean has now approved the Prime Minister's request to suspend Parliament until January 26th. Harper lives another day, or rather 54 days.