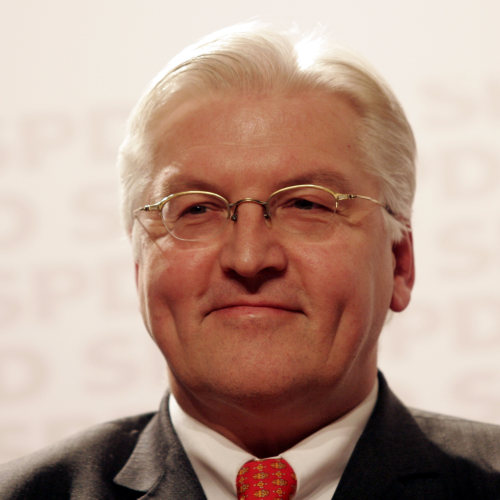 This is Frank-Walter Steinmeier. He wants to be chancellor of Germany. Today, he was chosen as the presumptive nominee of his party, the SPD. How?
He did not go door to door to canvass.
No volunteers went door to door to canvass for him.
He did not hand out yard signs.
Or pamphlets. Or stickers. Or buttons. Or anything.
He did not set up a campaign website.
He did not put out any ads in newspapers or on TV.
He did not solicit contributions from voters.
He did not hold a public rally or a town hall meeting.
He did not participate in any debates.
He did not put his name on any stupid ballot and he certainly did not get any votes from anybody.
No, he met with another old guy, Kurt Beck, and afterwards declared himself the candidate.
Go figure.